It's about time. For the past few weeks, I've started so many projects that have fallen to the wayside. I'm all excited at first then lose steam halfway through. It's annoying.
Often, I find it more enjoyable to brainstorm ideas than to execute them. To be honest, I'm sick of trying to make things fit properly. Muslin making can turn into a week-long ordeal depending upon the pattern. I don't remember it being this complicated before. Perhaps I'm not adjusting the right things or quite possibly, I have no idea what I need to adjust. I know that most patterns will require a full bust adjustment but that's about it.
I have plans to purchase Fit for Real People. I hope this will shed some light on things.
Aside from all that, I actually finished something. Yay!
I was quite enamored with and inspired by this bag from
Anthropologie
:
Usually, I feel that things like bikes, birds, owls, and general retro kitschy crap that appears on everything from clothing to housewares are far too twee for me. I have an owl necklace. That's about it. However, this bag (more specifically the style) wiggled its way into my heart. I had to have something like it as the actual bag was more than I was willing to spend on a tote bag with bicycles.
So, I decided to make my own. I used this pattern from
New Look
. I have plans for the dress but I originally bought the pattern specifcally for the tote bag. This only cost $3.99.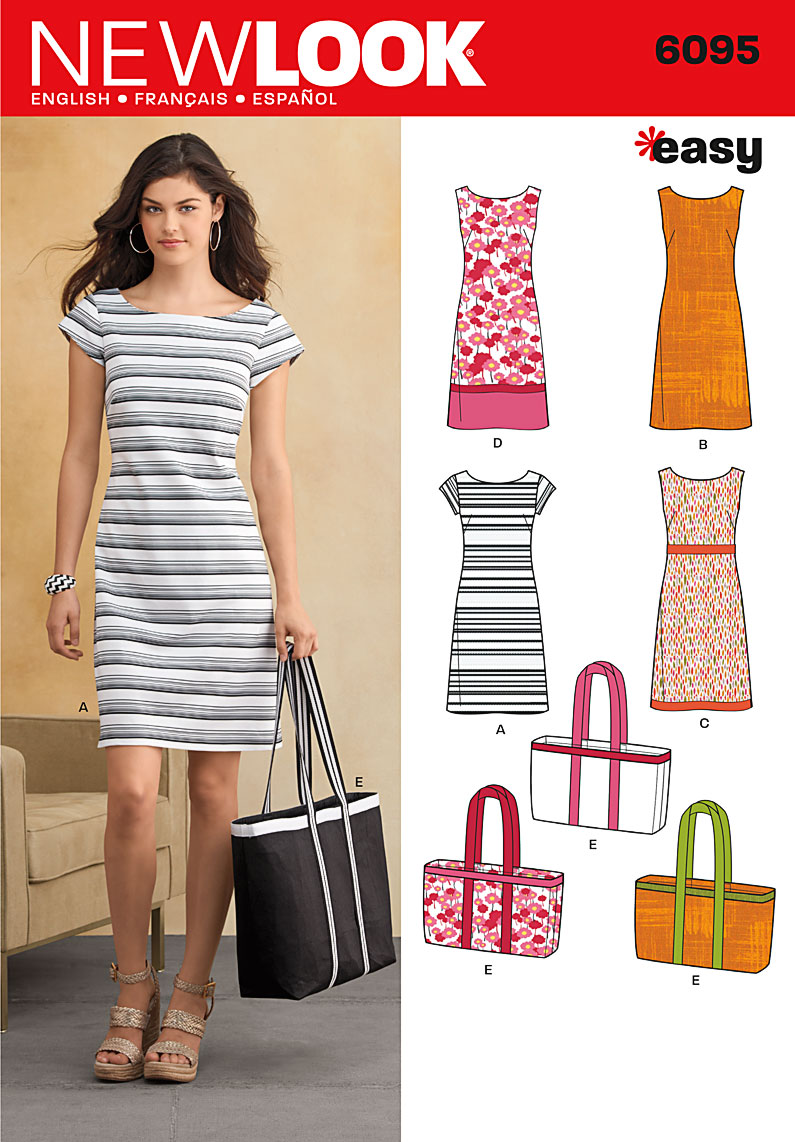 New Look 6095






I found fabric, courtsey of
Quilt Home
. Both were Michael Miller prints. I used
Dots and Stripes
for the lining and
Bicycles in Citron
for the bag itself. I bought the leather handles
here
.
Not too twee.
The pattern was super easy. I complicated it by adding a zipper pocket, a first for me. I'm glad that I came across this
tutorial
from
Sew Mama Sew
. The whole process was much more simple than I imagined.
Don't fear the zipper!
Pockets!
This really didn't take long. The interfacing (I used Pellon Craft Fuse) gave me grief. I always follow the instructions and it never wants to cooperate. I may switch to sew-in interfacing for my next bag.
I am quite pleased.
I'm glad that it's cute but not cutesy, although next time I may be tempted to
put a bird on it
.